Pragmatic language or social language is how language is used. Play skills and language skills are parallel. Toddlers and Children learn opportunities for Speech and Language Development through the power of play and socialization.
(*Source: https://www.asha.org/)
Play & Social Skills Group
Learn Through Play!
Coping skills, turn-taking, problem solving, communication, school skills
30 minute group sessions
$45 per session (10 weeks)
Sundays at Playworks Rego Park
PM me for time slot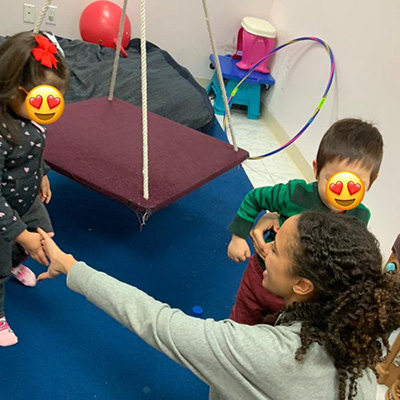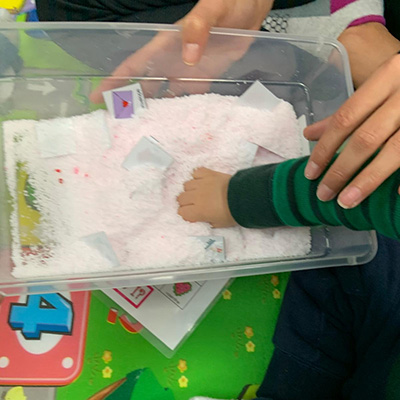 Reviews
"My son is progressing really well with his speech overall. I spoke with his teacher today and it seems where he is currently struggling the most is socially. Because of his recent development in speech, he has become much more confident to play and interact with the other kids in his class. Although, the other kids get frustrated because he still at times difficult to understand/follow they sometimes walk away from him and then he gets upset because they aren't playing with him. Last, I spoke with the director of the director of "S's" nursery today and mentioned that my son was in your playgroup and that might be why he has been showing a lot more confidence socially. She was so excited to hear about the play therapy group and thought it would be a great resource for any of the kids at the nursery regardless of speech delays!" - Parent H.I., son age 3.5
"I'm so glad I found you and that group! I'll sign "L" up again and again!" - Parent K.M., daughter age 3
"Your services and this group has been blessing to us!" - Parent B.P., son age 3
"Thank you so much, we love the group! Really thought the underwater theme was adorable and can't believe he participated! Can't wait for next week. So excited to continue." - Parent M.C., son age 2
Speech Therapy Articulation Group
What better way to bridge the summer gap or enhance speech production? Articulation Speech fun! Kids will participate in a variety of arts & crafts, games, structured and unstructured play, oral motor FUN activities, placement therapy, and sound discrimination. We will be working but they will be having fun through play!
The group gives an opportunity to practice conversational speech in a supportive fun environment. This is a great way to bridge the gap from summer to school or get exposure/enhancement for the last two weeks of summer!
Discounted hour of open play to follow!
When: Wednesday's 12-1 and Fri-YAY's 11:15-12:15
Ages: Pre-K & Kindergarten
August 21, 23, 28 & 30
Sign up now!
Little Bear/Beary Playful Speech & Social Skills Enrichment Group
Enhancement Groups for Infants & Toddlers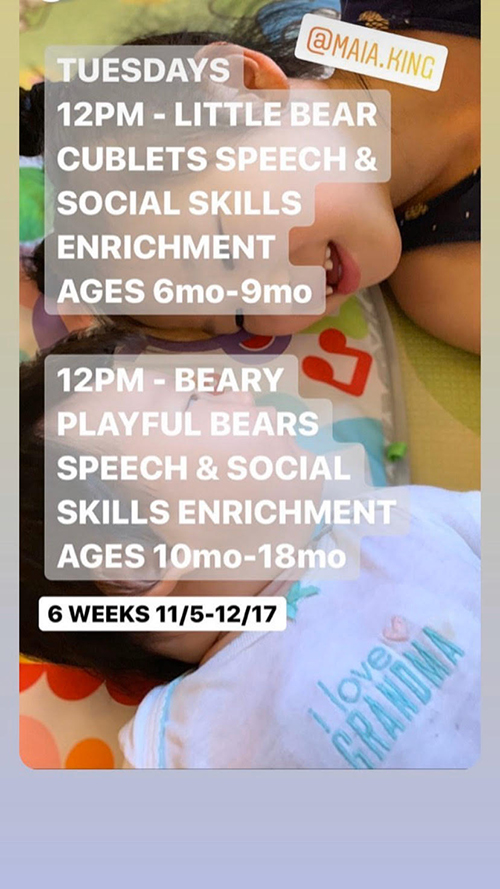 CoreSpeech for Toddlers
Many of the kids we see with delay in speech have noticeably low or high muscle tone. Many motor speech problems originate in the body's core. Therefore, motor speech treatment works best when we emphasize the speech alongside the physical movement.
King of Speech NYC and PlayWorks are joining forces to create the first speech and physical therapy movement group for toddlers! King of Speech NYC is beyond excited to launch this new group combining both physical therapy and speech therapy with Angel Chin of PlayWorks. Angel is a practicing physical therapist with over 20 years of experience.
PlayWorks
65-10 99th Street Suite LL1
Rego Park, NY 11374
Sign up and registration open now!
11:00am
March 2, March 9, March 16, March 23, March 30, and April 6
TEXT (917) 391-9974